Our services
Bespoke Tailoring & Alterations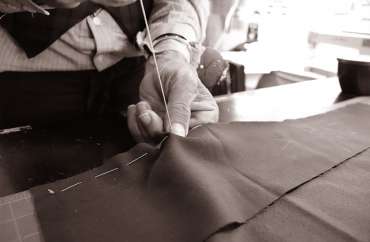 Tailoring works to fit the garments to your body, not the other way around. Many clients of tailors come...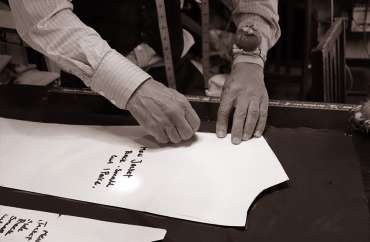 The design process begins with a conversation, so that we can understand who you are, what you do, your...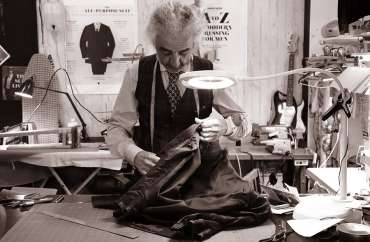 The first step is to analyse the body type to ensure a perfect fit. Our classical and bespoke tailoring...
A modern history of tailoring
Heritage
Traditional tailors have a rich history dating back to the early Middle Ages. They had great influence over the fashion of the day. Modern times see people of all shapes and sizes, some unable to find their well-fitted suits in department stores, seeking clothes to fit them rather than fitting themselves to clothes.
1930's
1990's
2000's
Present
Ferudun grew up in Turkey immersed in the family business of traditional tailoring and dress-making
He immigrated to Australia in 1990 and – as well as being an accomplished tailor –he started offering service contraction of tailored garments
Ferudun Avar is expert in the techniques of classical tailoring. His professional life has been divided into two careers – custom tailoring and teaching.
Ferudun Avar brings a lifetime of tailoring and design experience to his work. A rich knowledge of people and professions that allows him to guide others in choosing fabrics, styles, colours.
The design process begins with a conversation, so that we can understand who you are, what you do, your personal style and tastes, and other details that will influence the kind of garments that will allow you to express your best self.
Your body type, posture and measurements are also a vital part of the design process. Each person's body is different, and the garment must be shaped to suit you precisely.
First, the fabric is chosen. We have a wide range of quality fabrics to choose from and can guide you with this. Then, we design the overall cut and shape of the garment. This can include discussing ideas regarding the style of lapels, collar, pockets and cuffs.
Thirdly, the buttons – a surprisingly important decision! The colour and size of the buttons you choose for the garment is an elegant and subtle way to express your good taste and personal style. The lining is next, a great way to demonstrate personal flair or subtle sophistication.
testimonials
What Our Clients Say
Ferudun is the most amazing tailor! His expertise and knowledge knows no limits, thoroughly recommend.
Ferudun had me looking particularly sharp for my wedding. My bespoke suit fits me like a glove and the workmanship is impeccable!
I love going to see Ferudun, he alters all my clothes for my vertically challenged body and does a fantastic job!
I have all of my custom made shirts taken care of by Ferudun, he does an amazing job, thank you!
Get The Latest News And Special Offers